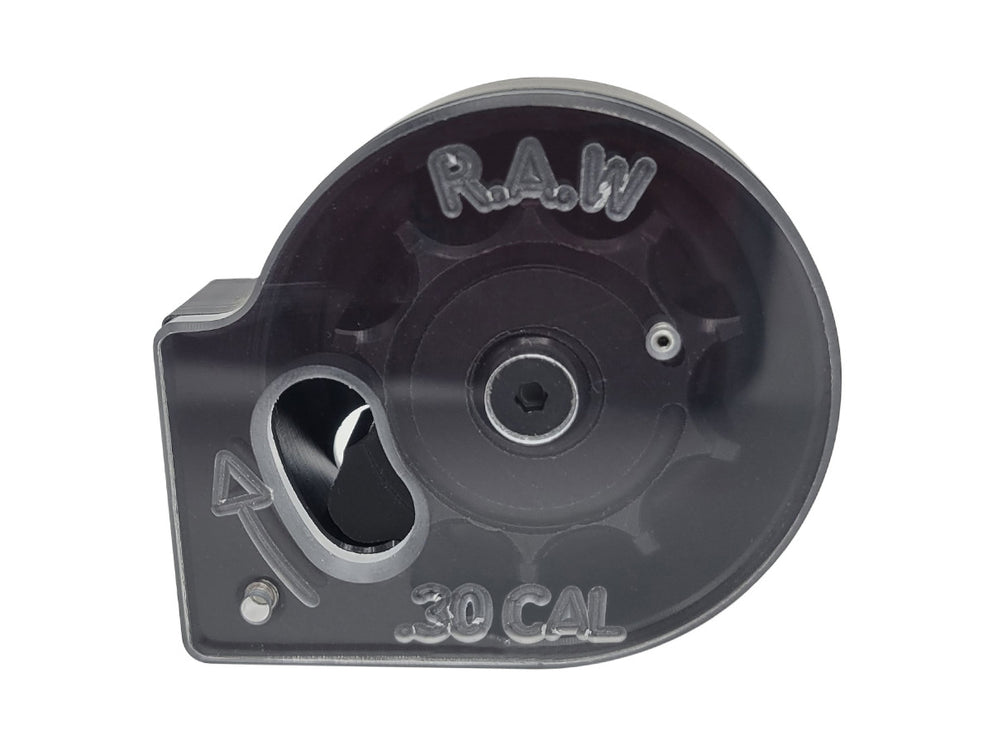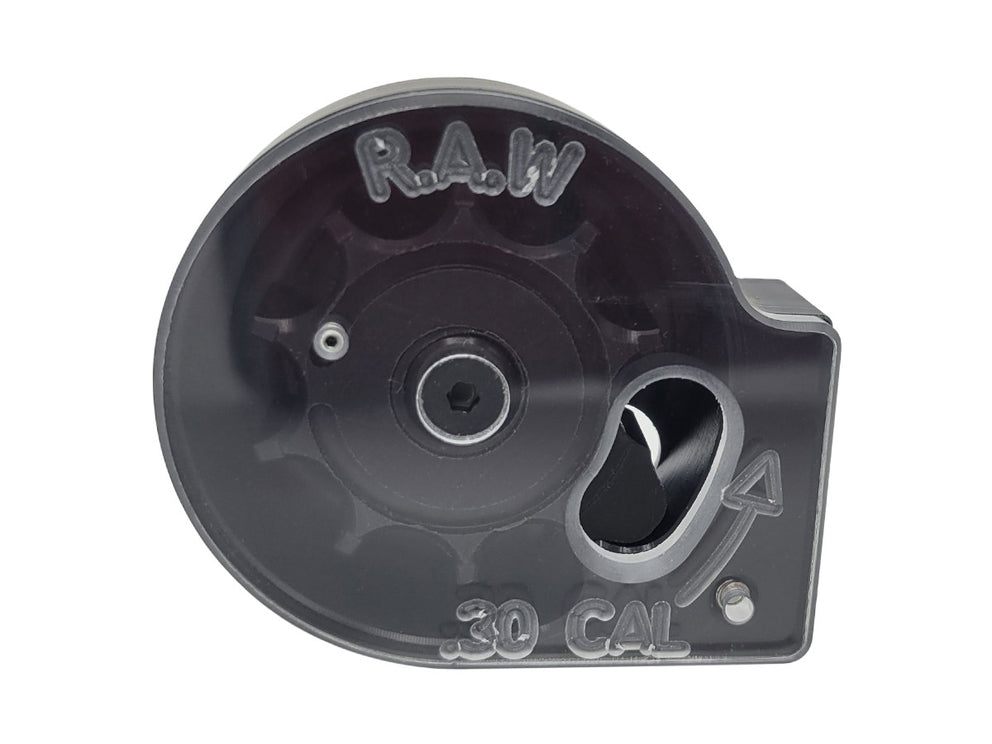 Rapid Air Worx
RAW | HM1000x Multi Shot Magazine
$71.95
$75.00
The RAW HM1000x Magazine lets you shoot for longer and spend less time reloading. Buy extras and load them before you start so you won't waste as much time when you're in the middle of shooting. This version is designed to load from the left hand side of the RAW HM1000x. .22 Cal - 12 Rounds .25 Cal - 12 Rounds .30 Cal - 9 Rounds Works in both RH and LH actions Works with the RAW HM1000x Please note: If you're using a large sidewheel or have a side parallax adjustment on your scope, we recommend using the right hand loading magazine.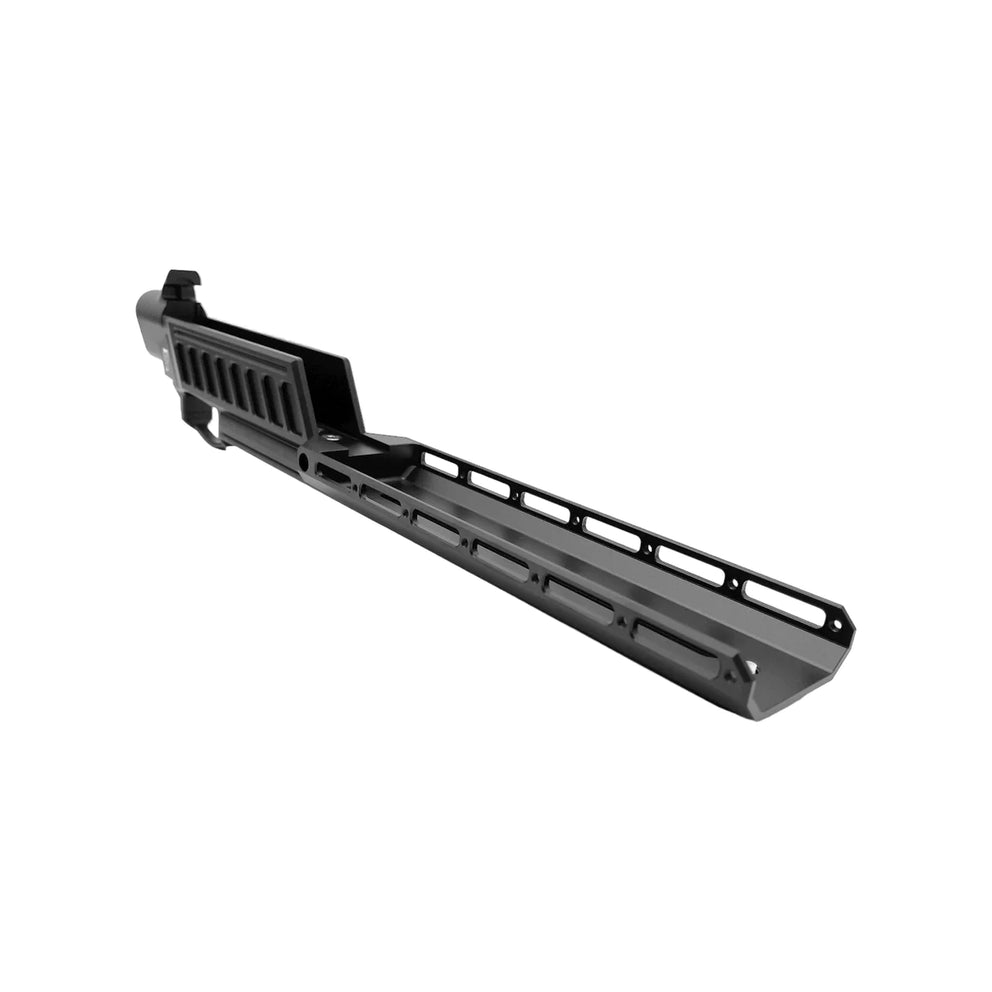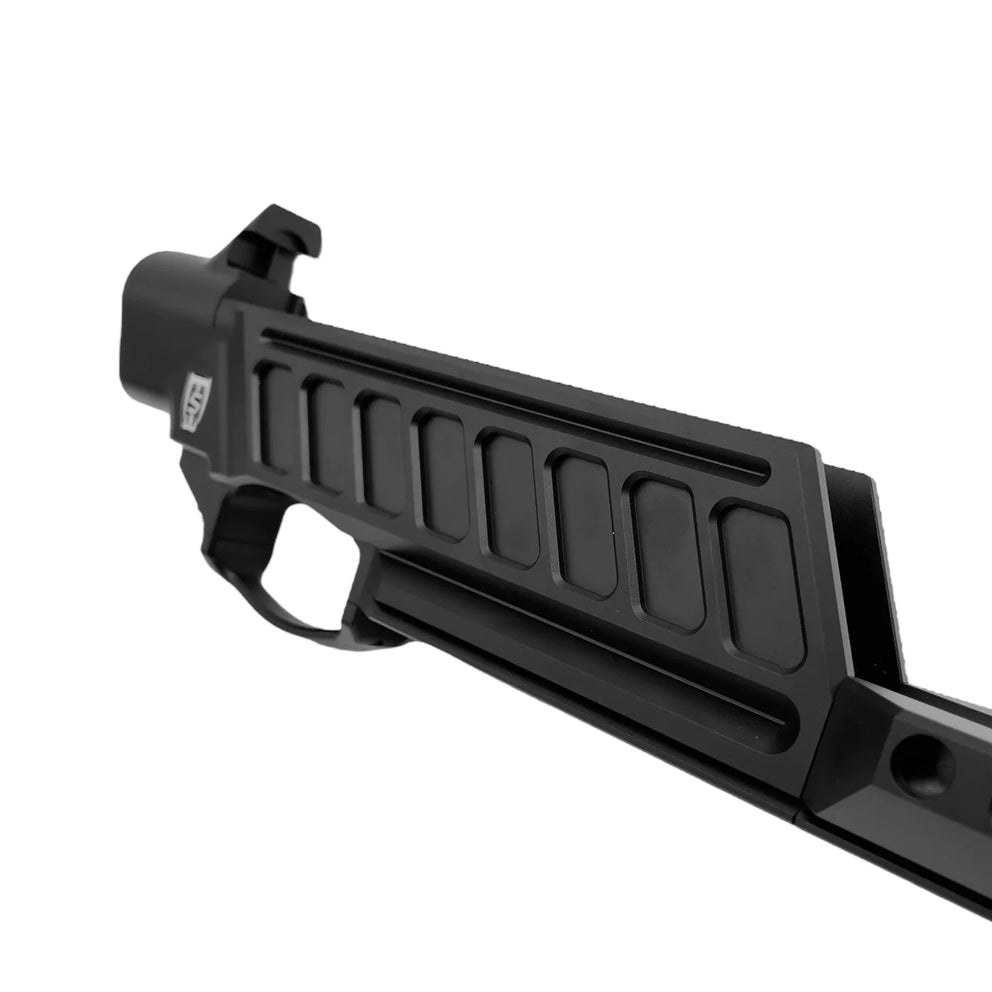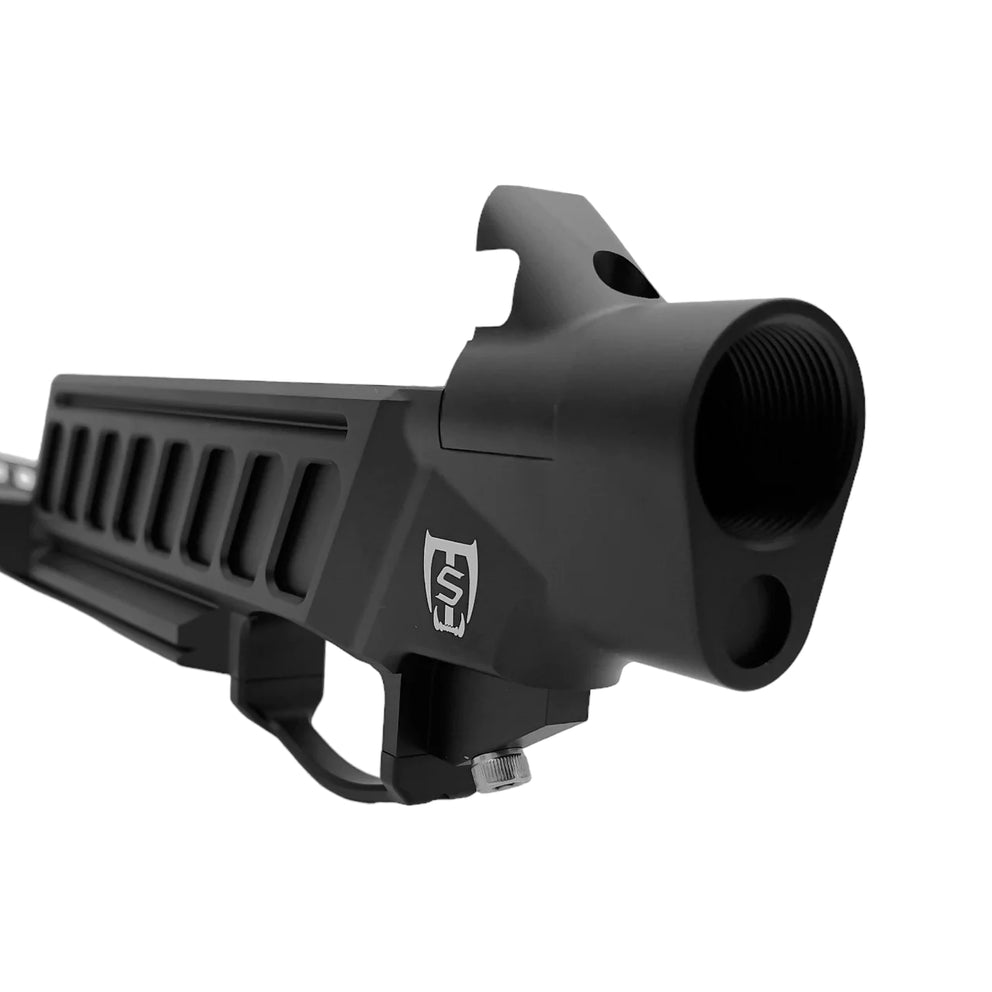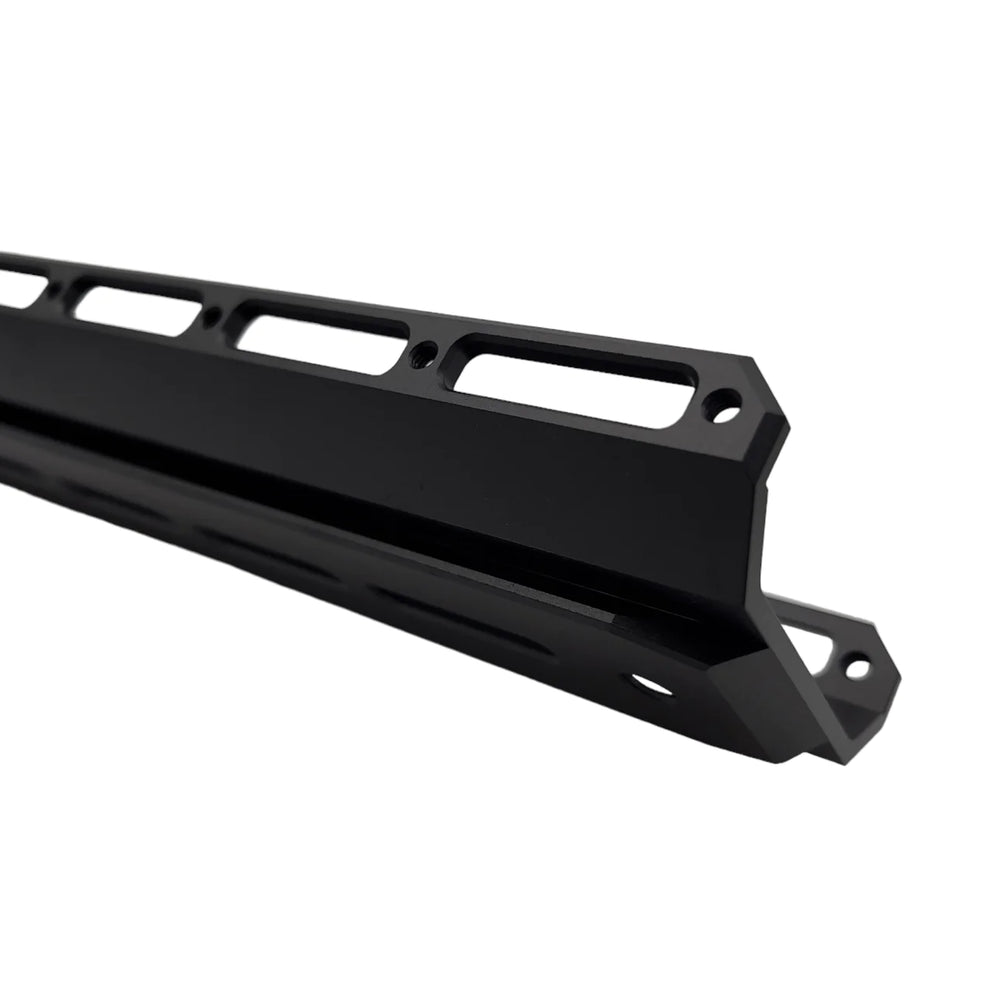 Saber Tactical
Saber Tactical | RAW HM1000 Chassis - ST0058
$350.00
Note: Does not include rear buttstock. if you have the wooden version, you'll need to source one. The Saber Tactical Raw HM1000 chassis is the perfect upgrade for your air rifle. Made from high-quality 6061 aluminum, this chassis is both lightweight and durable, giving you the perfect balance of strength and maneuverability. The MLOK slots on the side and bottom of the rail allow you to attach your favorite accessories, making customization easy and effective. Whether you're looking to add a flashlight, bipod, or anything in between, the MLOK slots give you the versatility to get the job done right. Starting from the trigger guard, you'll have about 15.25 inches of arca rail below allowing you to position a bipod further out. Additionally, the 1/4-20 threads on the bottom of the chassis allow for easy attachment to a camera tripod adapter. Finally, the quick disconnect holes located on both sides of the chassis make it easy to attach a sling, adding an additional layer of comfort and convenience to your shooting experience. Overall, the Saber Tactical Raw HM1000 chassis is the perfect upgrade for anyone looking to take their air rifle performance to the next level. So why wait? Order yours today and get ready to take on the competition with confidence and style!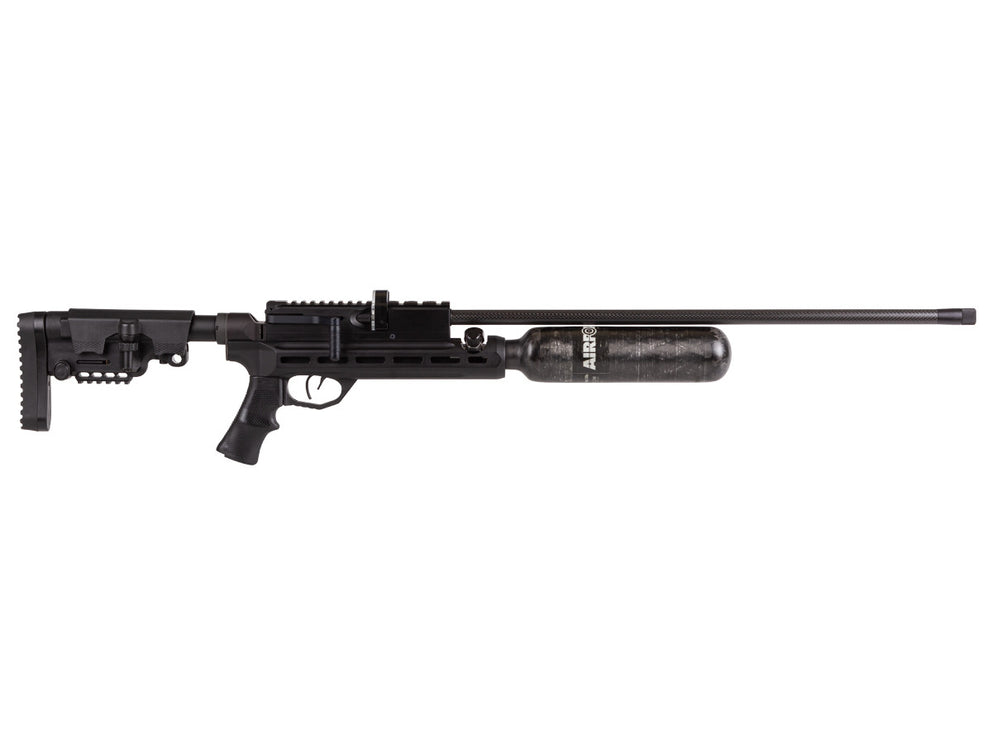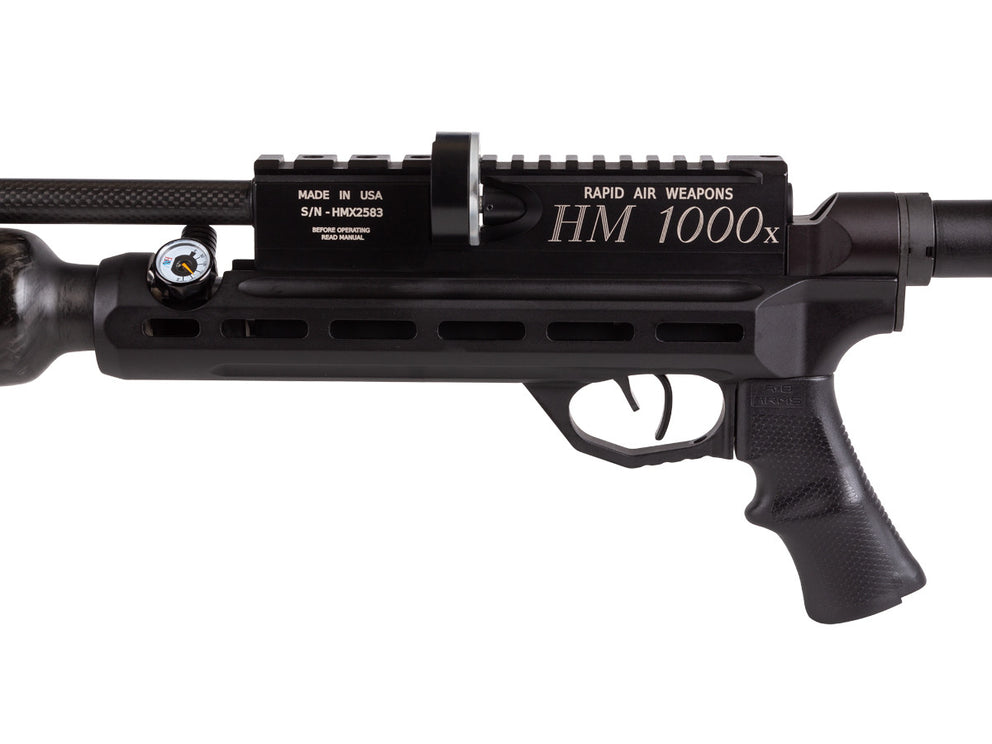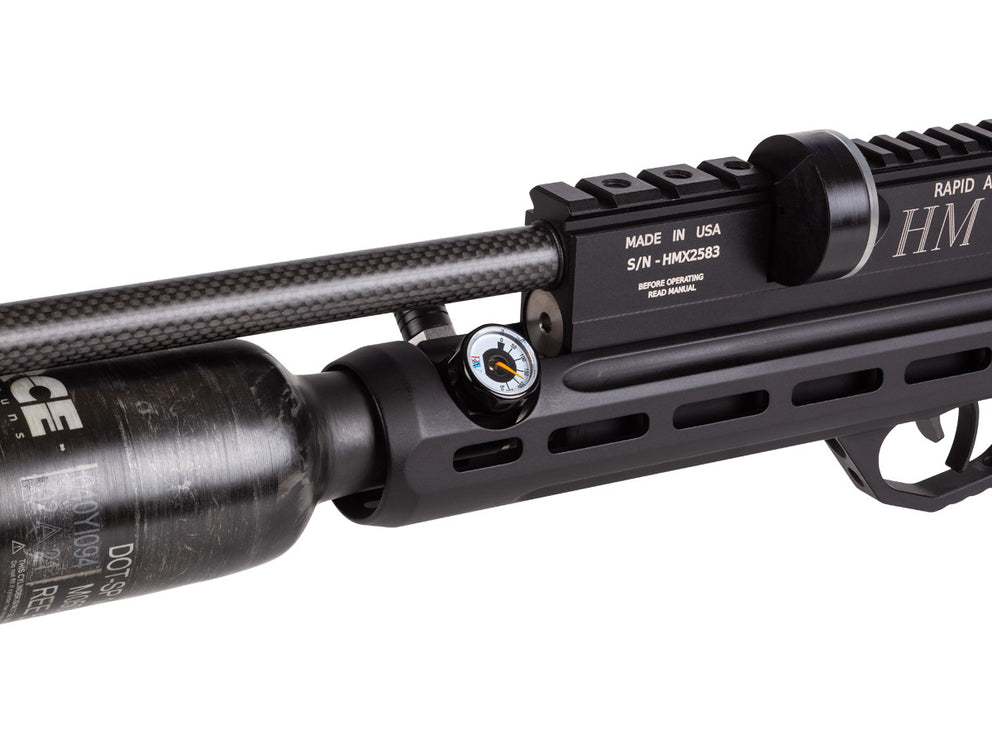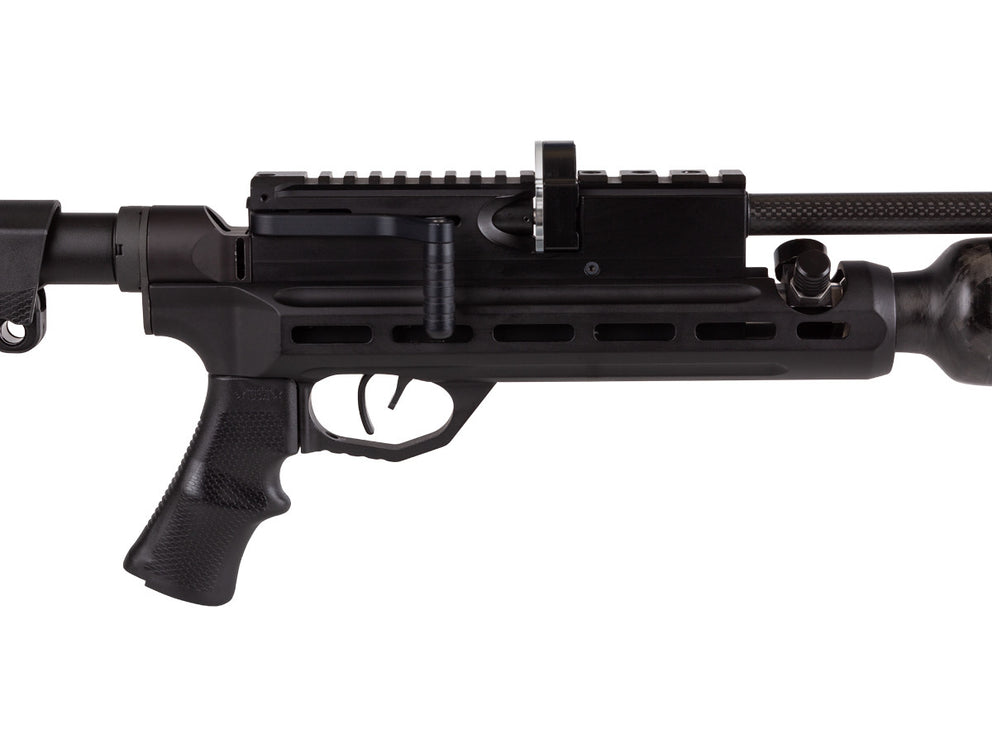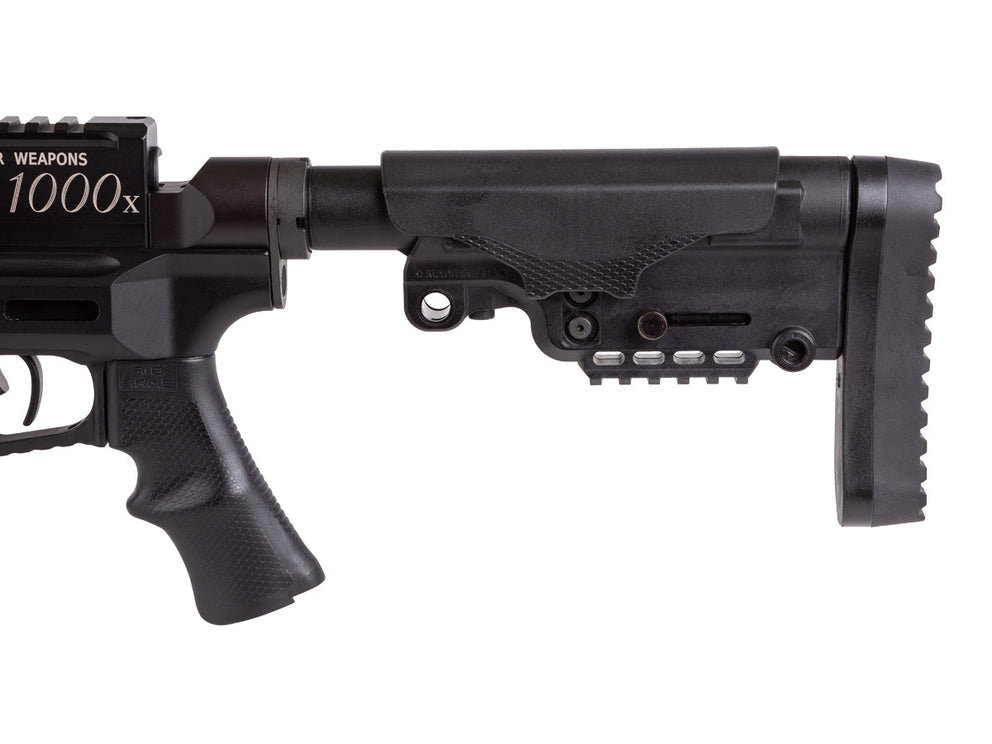 Rapid Air Worx
RAW | HM1000x Chasis Rifle (No Shroud)
$1,799.95
Capable of sub 1-inch groups out to 100 yards, the HM1000x by RAW Airguns is the ultimate in long range precision. The most accurate pre-charged pneumatic air rifle made in the USA has been designed with hunters and competitors in mind. The HM1000x combines reliability, accuracy, and American craftsmanship to provide a confidence in hand that is unmatched by any other air rifle. Rapid Air Worx has one of the most legendary reputations in the airgun world and for good reason: they are supremely accurate with the very best of Made-in-America build quality. Sporting a top-of-the-line Lothar Walther polygonal barrel, and an extremely consistent regulator, what really sets these guns apart from anything else on the market is their truly match-grade trigger. This two-stage trigger breaks at about 6 ounces from the factory but it can be set even lighter and still preserve the extremely crisp second stage wall that breaks like glass. Taken all together, this is a recipe for competition-level accuracy, and in fact, RAWs have taken top spots in more competitions than we can keep track of! The HM1000X Chassis rifle takes the proven HM1000X action and drops it into a tactically-styled chassis with M-LOK interfaces on three sides, keeping the weight down and the profile slim, while still giving you space for mounting all the accessories you could possibly need. The grip and stock are fully AR-15 compatible so you can switch them out for your preferred furniture, but most shooters will appreciate the adjustability and fit of the A-B Arms buttstock, that will accommodate virtually any length of pull and height of cheek.
Fast Shipping
Orders are usually fulfilled within 1 business day
Quality Control
Each rifle is tested and fired prior to being shipped
Mounting & Sighting
We offer free mounting/sighting and installation of accessories